After advertising for his concert for less than a week, fast rising singer Mulwana Patrick aka Alien Skin has broken the record stamping his name among the biggest musicians in Uganda, the whole venue was filled by 4pm, gates closed and more people still filling up the road.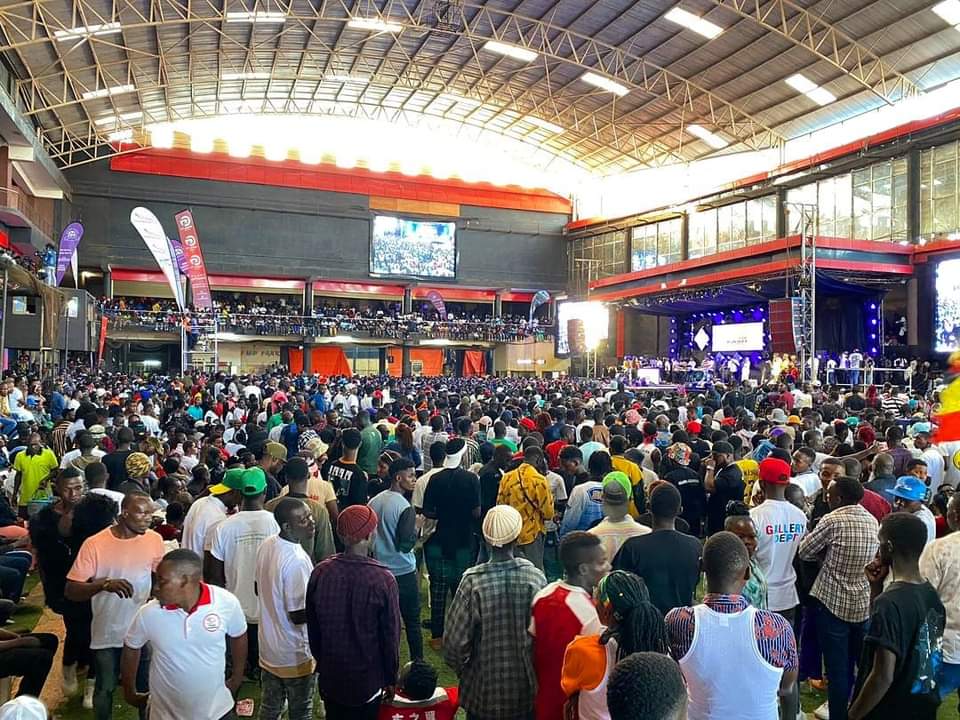 Alien Skin has proven to have broken the world record. He pulled off a concert in 96 hours record time. No other artist has ever done this across the world.
The crowd at Alien Skin's show and that of Pallaso will tell you that people in Kampala don't sleep.
No artiste has ever made such numbers within just a few days. Alien Skin has less than 30 songs but has made people from all different walks of like love and support him after always despising him.
Below are some of the photos from his show: