Kampala, Uganda: Yesterday night, Gen. Muhoozi Kainerugaba tweeted;
I'm ready to meet my brother Mr. Robert Kyagulanyi anytime. Some of our people are demanding a meeting.
This was followed by susquents tweets by Gen. Muhoozi on Kenya a few hours ago, a story we have just published.
This however looks not to have gone well with Bobi Wine and responded in a tweet, saying;
The arrogant dictator & his brutal son think they can export repression to any country. I already saw some Kenyan MPs saying Gen. Museveni has exported repressive tools to clamp down on them. I hope the Kenyan people never allow this, because they would never love the results.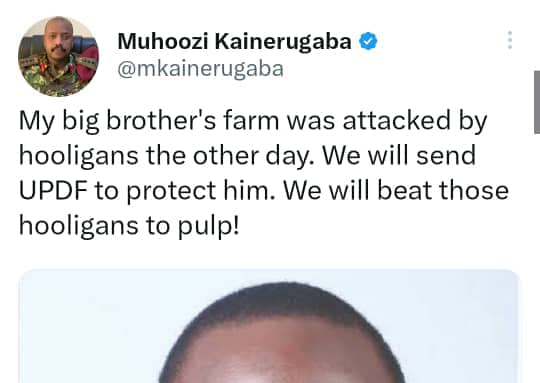 Bobi Wine's tweet annoyed Gen. Muhoozi and decided to cancel the meeting he had promised.
in his tweet, Gen. Muhoozi wrote;
I have cancelled my meeting with Kabobi. We can't meet a Buffoon!
This Buffoon! Kabobi, we will meet in the 2026 elections. You are NOTHING! You've always been NOTHING! Ugandans will teach you your position.
I'm going to get at least 80% of the Baganda votes in 2026.