See them here.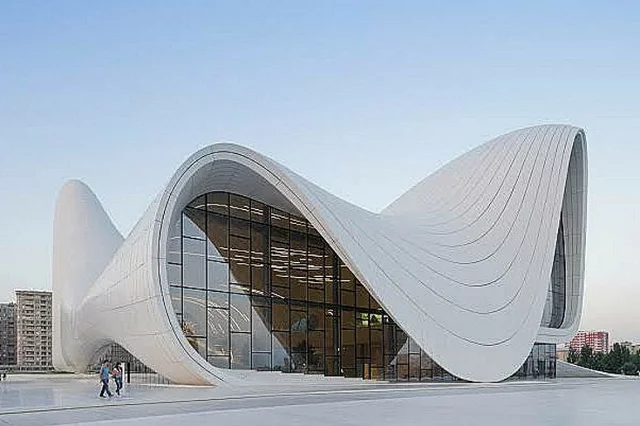 Buildings are the most common physical feature in the world today, as every inch you move you must see a building. This is particularly due to the importance of a building structure in providing shelter, relaxation and comfort for us. Thus, making it impossible for us to survive without a building.
While there are billions of buildings all over the world and there are lots of really beautiful ones at that, highlighting the most beautiful buildings appears to be a very difficult task. Nonetheless, in this Article we shall consider a few of the buildings which stand tall as extremely beautiful in terms of structure, architecture, outlook, and interior.
In no particular order, some of the most beautiful buildings in the world are:
1. Museum of the Future: 
Museum of the future situated in Dubai, United Arab Emirates is one of the most beautiful buildings in the world inside and outside. The structure of this building is standing 77 metres tall with a stainless steel facade created and manufactured by robots. This structure according to the architect Shaun Killa represents the knowledge that we have today while the void in the structure represents all that we do not know (the future). The design of this structure features Arabic calligraphy reflecting the poetry written by his highness Sheikh Mohammed on the future.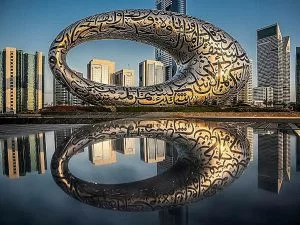 What are some of the most beautiful buildings or monuments in the world?
This building notably has three parts, namely: Green hill which shows a smooth transition of the site in shape of earthly vegetated mound which all signifies the earthly elements with their solidity, permanence, and rootedness in place, time and history. The second part is the building itself and finally the elliptical void with the upper building which reflects innovation and exhibits a space wherein visitors can look into the unwritten future of humanity.
Inside the Museum of the Future has a Vault of life which exhibits a glowing mirrored library illuminated with columns of glass cylinders housing the genetic code of thousands of species that have gone extinct and visitors are given a technological device to point on any specimens and learn about them. The structure of inside the building is really beautiful and it has a good number of scintillating places with fascinating technologies which makes it so great and undoubtedly one of the most beautiful buildings in the world today.
2. White House: 
White house situated at Pennsylvania, Washington DC is a legendary building which has and is still serving as the residence of every United States of America president since 1800. This building has therefore lasted for many years and has not undergone any major renovations since 1952, yet it is one of the most beautiful buildings in the world.
Most Amazing Buildings of the World
The immediate past president of USA, Donald Trump rightly said that "
 White House is a beautiful residence, it is very elegant. There is something special about the building; the phones used in the building are the most beautiful phones I have ever used in my life."
Everything about this building is spot on and it is deservedly one of the most beautiful buildings in the world.
3. Cathedral of Brasilia: 
Metropolitan Cathedral of Brazil otherwise known as Cathedral of Brasilia is a Roman Catholic cathedral in Brazil serving the Archdiocese of Brasilia. Notably this building is an architectural masterpiece designed by Oscar Niemeyer.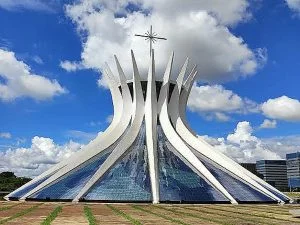 Beautiful architecture building
This building was designed in a hyperboloid structure built with curved concretes and with a glass ceiling and shaped triangle stained glass windows. The design of this building is just pure class and the first of its kind seen in the state, little wonder this building is part of the UNESCO World heritage site of Brasilia, and it is undoubtedly one of the most beautiful buildings in the world.
4. Marina Bay Sands Hotel: 
Marina Bay Sands situated at Singapore, is one of the most iconic hotels in the world. Its structure is stunning consisting of three luxurious 55 storey towers with a double glazed curtain wall and a well designed skyline rooftop structure 200 meters high.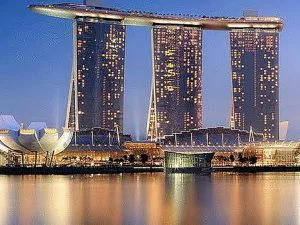 incredible famous buildings to inspire you
This Marina Bay sands has a superstructure exterior and an attractive interior to match. Its superb exterior and interior features easily makes it one of the most beautiful buildings in the world today.
5. Osaka Castle: 
Osaka Castle is one of the landmark buildings in Japan and despite its history of over 450 years; it is still one of the most beautiful buildings in the world. This building was set on an elevated stone foundation and constructed with a unique Japanese architecture, sturdy cross-framing structure, magnificent stone walls and a dazzling gold ornamentation across its structure. The structure of this building is so unique and big housing many castles within it.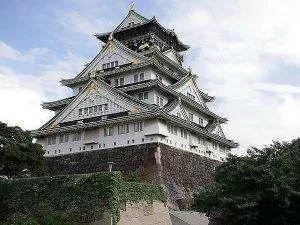 Most beautiful modern buildings in the world
The castle and its surrounding building is so beautiful that it has now become a major tourist attraction, with millions of people paying each year to see this magnificent building and access its beautiful surrounding environment.
6. Saint Basil Cathedral: 
Saint Basil Cathedral also known as Cathedral of Vasily the blessed is a superstructure Orthodox Church situated in Moscow, Russia.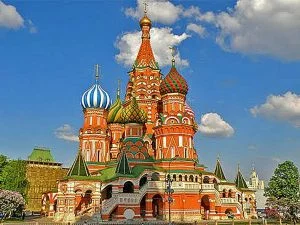 Which country has the best buildings in the world?
This building stands tall as one of the most unique buildings in the world. It has a wonderful architecture and a splendid colourful exterior design to match and its interior comprises of eleven churches waxed in a marvelous artwork such as Frescoes, Oil paintings, landscape painting, iconostases, iconography, and portraits. This building is equally one of the most beautiful buildings in the world. Its unique and extremely beautiful nature has made it recognized as an irreplaceable national monument in Russia.
7. Florence Cathedral: 
Florence Cathedral situated in Italy is a legendary building whose construction commenced in 1296 and was only partially completed in 1436, its full structure was completed in 1903 and definitely large amount of construction time is no surprise considering the world-class structure and design of this building inside out.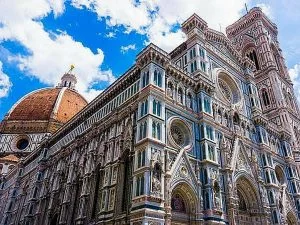 10 of The World's Most Beautiful Buildings
This Building was constructed in a Gothic-Renaissance style using double shells, sandstone, marbles and innovative machines to build a freestanding brick structure with curved walls. Just like its exterior, the interior of this building is equally beautiful and even more impressive.
8. The Heydar Aliyev Centre: 
Heydar Aliyev Centre is an incredibly beautiful building situated at Baku, Azerbaijan and designed by Zaha Hadid. This building has a distinctive architecture of flowing curved styles with sharp angles which is the first of its kind that the world has seen.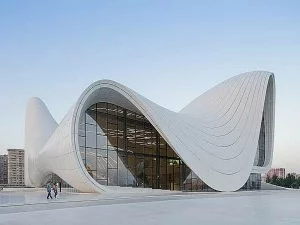 What is the coolest building in the world?
Impressively, this building has an unfathomable interior which is even more beautiful than its exterior, and so therefore easily ranks it as one of the most beautiful buildings in the world.
9. Cologne Cathedral: 
Cologne Cathedral is another legendary building and a world heritage site. The construction of this building lasted for 632 years.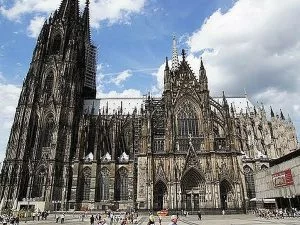 Which is the most beautiful building in the world 2022?
After these long years of construction, the Cologne Cathedral eventually turned out to be one of the magnificent buildings in the world.
It is instructive to note that this Cologne Cathedral has the second tallest spires in the world and it has an extremely beautiful exterior and interior which makes it not only one of the most beautiful building in the world, but also one of the most attractive; attracting an averages of 20,000 people per day.
10. Casa Mila: 
Casa Mila is a popular building located in Barcelona, Spain. This iconic building was designed by Antoni Gaudi and built in a spine like rib structure with brick arches and vault roof.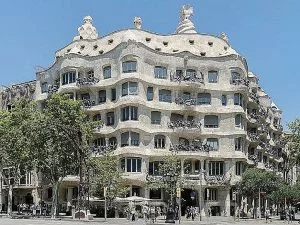 World's Most Beautiful Buildings, According to Science
This building is the first of its architectural design seen in the world today, little wonder it has been a UNESCO World heritage site since 1984 and is currently used as a cultural centre for hosting exhibitions, conferences and other activities. This building has a unique exterior and a more beautiful interior which makes it so attractive and a popular tourist attraction in Spain.
In conclusion, while there are thousands of extremely beautiful buildings in the world, these aforementioned buildings stand tall as the most beautiful buildings in the world today.
Credit: Bscholarly.