Uganda's First Lady Janet has penned a sweet message to President Yoweri Museveni.
Ms. Janet Museveni who is also Uganda's Education Minister has publicly expressed overwhelming love to her long time partner commemorating his 78th birthday via her tweeter handle.
"It is a new day for the one I love! The one God, my Father, chose for me. The one I thank God for every day, for making him a pillar in my life. God is truly a good father, gracious and faithful," reads Janet's post in part.
She added, "I thank God for the qualities He blessed him with: a kind heart, honesty, boldness, courage, and dedication to the things God placed in his heart." My prayer for you daily is that God gives you the strength, both spiritually and physically, to fulfill your calling. "
Janet's tribute also featured a throwback photo of her and Museveni.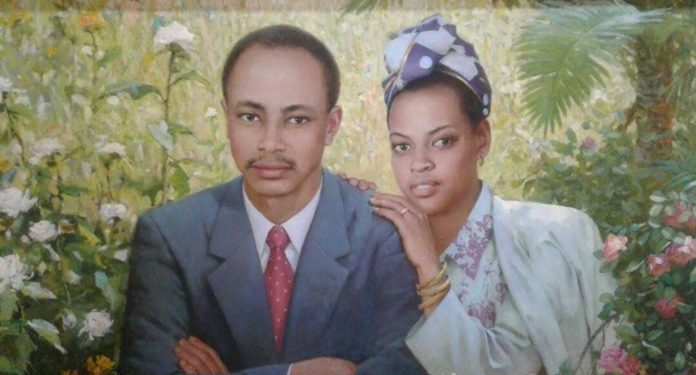 Mr. Museveni and Janet during their youthful age.
Janet remembers when Museveni said, Janet is a 'rock' and could not wait to hail him as well.
"Every time a year passes by, it is an opportunity to pause and look back. Whenever I do that, I can't help but remember that time (now soon coming to fifty years—half a century) when we first met as two young people on a mission without a destination.
"Even then, I believed and could see in my mind's eye somebody God had given me to hold hands with and to run life's race and let the wind blow and be our energy to run on!" she said.
The First lady concluded her tribute by saying,
"You are truly a good father and a precious friend. I know God will bless your days and your life as we continue on this journey! Hongera!"